Essential Youth Reset
Helps soften the appearance of fine lines, sun-damage & sagging skin with our peptide & vitamin packed facial for a more youthful appearance.
Essential Moisture Boost
Helps reduce the appearance of fine lines caused by dehydration & increases the plumpness of the deeper layers of the skin. Hyaluronic Acid is the hero ingredient, promoting a moisturised, glowing-looking skin.
Essential Comfort Calm
Ideal for sensitive, irritated skin. A powerful combination of smart ingredients, leaving the skin feeling soothed with a healthy radiance.
Essential Radiance Reveal
A targeted solution for sun-damaged or pigmented skin. Boosting the skin with the correct combination of ingredients, results in flawless, radiant-looking skin.
60 min (3 facial areas) £52.50 / 90 min (full face & neck) £75
Course / 5 get 1 free
Focus-on Filler
This innovative, intense & non-invasive treatment helps to smooth the look of facial lines & restore a rejuvenated, plumped youthfulness to the skin's appearance.
Focus-on Frown
The iconic peptide blend in this treatment assists to reduce the appearance of expression & frown lines on the forehead as well as eyes, leaving skin looking more smooth & relaxed.
Focus-on Eye
Combining powerful peptide complexes with hyaluronic acid, this intense treatment promotes a refreshed, hydrated & youthful-looking eye area.
Focus- On Texture
An intensive combination of the three Environ Technologies; Dual Electro-Sonic, Cool Peel & Micro-Needling which assists to improve the appearance of mild scarring, revealing smoother, evenly-textured skin.
Focus – On Even Tone
The powerful combination of vitamin A, C & AHA's assists to improve the appearance of pigmentation irregularities for a more even-toned & brighter-looking skin.
Focus – On Body Profile
This powerful body treatment targets the appearance of dimpled, lax and uneven skin texture in specific areas (including the jaw line). The effective combination of active ingredients promotes a visibly smoother, firmer and contoured appearance.
Youth Renew Cool Peel
This cool peel treatment assists to reduce the appearance of premature ageing, fine lines, sun-damage & an uneven skin complexion. Discover the power of an intelligent skin peel that will leave the skin looking refreshed & vibrantly youthful.
Moisture Boost Cool Peel
Designed to gently peel the skin's surface & revitalise dry, tired-looking skin to a healthy glow. Suitable to do all year round with no visible peeling or downtime.
Deep Cleansing Cool Peel
This unique method of deep cleansing the skin is gentle yet effective in helping to purify & control the appearance of congestion & breakouts, leaving the skin looking clear, healthy & refreshed.
Bright Recovery Cool Peel
This gentle lactic acid cool peel assists to reduce the appearance of premature ageing, fine lines & uneven skin tone as a result of excessive sun exposure.
Blemish Control Cool Peel
This powerful cool peel treatment assists to improve the appearance of blemish-prone, distressed skin helping to unclog pores & remove surface impurities related to problematic skin conditions.
Vibrant-c Cool Peel
A concentrated vitamin C infused peel that is freshly mixed before application to ensure optimal freshness & efficacy.Proven to deliver a healthy-looking, evenly toned appearance as well as improved skin texture. An excellent choice for sun-damaged, pigmented & ageing concerns.
PERFECTOR NON SURGICAL FACELIFT
Dubbed by the press as "the knifeless facelift". The Perfector face lift is a six stage anti-ageing treatment. It works on all levels of the skin, soft tissue and muscle fibres to achieve reduced lines and wrinkles, lifted jowls and cheeks, smoother skin and defined contours. A course of 12 facials is recommended to achieve results followed by a monthly maintenance facial.
Course of 12 / £480
Maintenance Facial / £45
One off Facial / £55
Monu Aromatic Facial
This beautiful Aromatic facial is tailored to your own skin type. Starting with cleaning, toning and incorporating exfoliation. Total relaxation is achieved when a hot compress is applied to the face using the finest essential oil. The face and neck and shoulders are massaged before a mask is applied, during which you can relax further with a scalp massage. Moisturisers and eye creams are then applied to finish this luxurious facial.
Express facial
The Monu Express facial still offers beautiful products tailored to your skin and with the addition of massage, this is the perfect pick me up for your skin. A perfect treat when time is limited.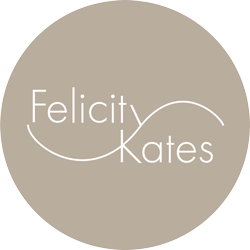 Hours
Monday 9AM–3PM
Tuesday 9AM–5PM
Wednesday 9AM–5PM
Thursday 9AM–7PM
Friday 9AM–5PM
Saturday 9AM–4PM
Sunday Closed