MonuSpa Luxury Thermal Back Treatment
A facial for the back! Offering ultimate relaxation including, a Back, Neck & Shoulder Massage, which helps to target congestion, oiliness & tension. Skin is deep cleansed, exfoliated then an application of a hot aromatic compress to help relax the muscles
£47.00
MonuSpa Exotic Hot Oil and Salt Scrub Polish
A perfect treatment for anyone looking to improve the texture, tone and smoothness of the skin. An aromatic and invigorating, body buffing, cleansing treatment to slough away dead skin cells leaving your skin smooth and radiant.
£47.00
MonuSpa Conditioning Coconut Treatment
By cocooning the body in a comforting foil wrap, the Conditioning Coconut Ritual treatment offers ultimate indulgence for both the skin and senses. The warm Coconut Oil when applied to the skin will nourish and condition.
£47.00
MonuSpa Lime and Walnut Body Wrap
The ultimate heavenly head to toe body ritual We cocoon the body in a comforting wrap & follow this with a stress releasing face & scalp massage. Stimulating Lime Oil & crushed Walnut Shell will deeply exfoliate, whilst Shea Butter helps to nourish & hydrate the skin. A delightfully relaxing massage using warm aromatherapy oils to target areas of tension or stress, re-energises & restores vitally resulting in skin that will be left beautifully nourished & exceptionally soft all over.
£47.00
MonuSpa Essential A Oil Top To Toe
Perfect blend of the Aromatic facial & full body massage
£75.00
MonuSpa Ultimate Signature Body Ritual
This soothing, rejuvenating and refreshing all over body treatment incorporates a variety of indulgent aromatherapy oils packed full of powerful therapeutic benefits. Using our exotic salt scrubs to gently exfoliate the body, which will eliminate dead skin cells. The face, body and scalp are massaged using specialised techniques with carefully applied pressure, finishing off with a 30-minute tailor made express facial.
£75.00
Our world-famous Classic Body Wrap has been a favourite for over 25 years, due to its incredible instant inch loss results and unique inch loss guarantee. It's powerful inch loss results are thanks to our natural Classic Clay Solution combined with specialist wrapping techniques.
Your Classic Body Wrap treatment comes with the guarantee that you will lose at least 6 inches or pay nothing, although average inch loss from the first treatment is 10 -14 inches.
Universal Contour Inch loss Wrap
£65.00
Universal Contour Wrap Course of 3
£165.00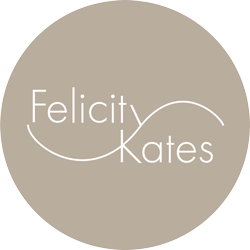 Hours
Monday 9AM–3PM
Tuesday 9AM–5PM
Wednesday 9AM–5PM
Thursday 9AM–7PM
Friday 9AM–5PM
Saturday 9AM–4PM
Sunday Closed